Bideford AFC have been issued with a winding-up petition by Her Majesty's Revenue & Customs ("HMRC") over unpaid tax.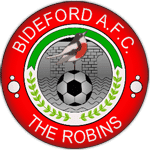 Winding up Petition Issued by HMRC
HMRC presented the winding up petition against the club last month and it is due to be heard at the Companies Court on Monday 18 May 2015, at 10.30am.
Bideford AFC have reportedly disputed the PAYE figure which was demanded after an inspection was carried out. The club now have a chartered accountant working on the issue on their behalf and their officials are reportedly confident the club still has a future.
It is understood the unpaid tax is not a significant amount but this development is another financial blow to the club which was struck with a £25,000 bill for essential work on their floodlights earlier this season.
Winding-up Petition Solicitors
If you have received a winding up petition our legal experts are able to provide legal advice and representation. Our team of solicitors and barristers can obtain a court adjournment; CVA's or successfully challenge the validity of the winding up petition to ensure that the petition is dismissed, often without public advertisement.