The following list is subject to change until 4:30pm. Any alterations after this time will be telephoned or emailed direct to the parties or their legal representative.
THE DAILY LIST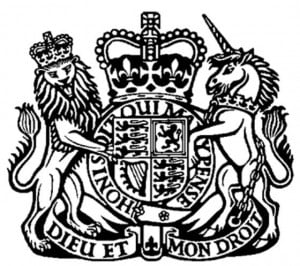 BANKRUPTCY & COMPANIES COURT
COURT 17
SECOND FLOOR
ROLLS BUILDING
Before
MR REGISTRAR BAISTER
 Monday 5 December 2016   
Not before 10:30am
 6729/2015            A K Plumbing And Heating
CR-2016-000977 Alphabet City Trading LTD
CR-2016-002096 NATIONWIDE CONSTRUCTION LONDON LTD
CR-2016-002164 Jin Sheng LTD
CR-2016-002508 S C BUNTING LTD
CR-2016-003084 International Health Insurance Marketing Limited
CR-2016-003356 THE SECOND WHITESTONE PROPERTY COMPANY LIMITED
CR-2016-003416 P W INTERNATIONAL LIMITED
CR-2016-003420 Exoair Master Limited
CR-2016-003563 Teachers Media International Limited
CR-2016-004161 GOODMANS CONSTRUCTION LIMITED
CR-2016-004575 ABLE BUSINESS SERVICES CLEANING SOLUTIONS LIMITED
CR-2016-004770 GILES AVIATION LIMITED
CR-2016-004957 WUJ Exports Limited
CR-2016-004958 Fitzrovia Capital Limited
CR-2016-005101 ALLTRAX (UK) LIMITED LIABILITY PARTNERSHIP
CR-2016-005126 BULK HAULAGE (EUROPEAN) LTD
CR-2016-005130 KENDALL COMMERCIAL SERVICES LTD
CR-2016-005152 COMPUTATIONAL ENGINEERING CONSULTANCY LIMITED
CR-2016-005161 ROCK OFF LIMITED
CR-2016-005169 EUROPEAN COAL PRODUCTS LTD.
CR-2016-005190 Merlin Systems Solutions Limited
CR-2016-005257 HEWITT PROPERTY SOLUTIONS LIMITED
CR-2016-005338 PRIME LYNX LIMITED
CR-2016-005512 Formosan London Limited
CR-2016-005540 K J CURSON GROWERS LIMITED
CR-2016-005566 ZONEBOND LIMITED
CR-2016-005612 Beauty Planet Salon Creation LTD
CR-2016-005658 OLYMPIA JOINERY LIMITED
CR-2016-005662 B KETTLE & CO LIMITED
CR-2016-005668 TD Service Centre Limited
CR-2016-005705 Haughton Warburton Estates LLP
CR-2016-005731 BROAD QUAY MANAGEMENT COMPANY LIMITED
CR-2016-005742 JNS CONTRACTORS LIMITED
CR-2016-005789 PEOPLE ETC LIMITED
CR-2016-005791 NORTHERN HORSE MAGAZINE LIMITED
CR-2016-005792 Services Solutions Limited
CR-2016-005804 DMG PLANNING LIMITED
CR-2016-005846 LINDSTORM DIRECT LTD
CR-2016-005871 Customs Management Services Limited
CR-2016-005873 Mac Mate UK Limited
CR-2016-005874 Marketing Locally Limited
CR-2016-005963 C.J. BOTT INSURANCE BROKERS LIMITED
CR-2016-006122 NSK ENTERPRISE LIMITED
CR-2016-006199 PRODIGAL FOX LTD
CR-2016-006247 Neatyork (Properties) Ltd
CR-2016-006294 Green Vision Limited
CR-2016-006335 Colt Engineering Services Limited
CR-2016-006540 COMMERCIAL REFRIGERATED SERVICES LIMITED
CR-2016-006596 Kingswell Kitchens Limited
CR-2016-006597 Suffolk Timber Construction Limited
CR-2016-006650 DIMCO ASSOCIATES LTD
CR-2016-006679 Penderton Estates Ltd
CR-2016-006684 IES Contractors Limited
CR-2016-006685 Omnia Data Limited
CR-2016-006689 Crawley Town Football & Social Club LTD
CR-2016-006690 Gammond LTD
CR-2016-006691 South Birmingham Motors Limited
CR-2016-006693 Dobangla Limited
CR-2016-006700 Industrial Electric Limited
CR-2016-006716 RPECS LTD
CR-2016-006717 09247724 LIMITED
CR-2016-006719 ROMARK PROJECTS LIMITED
CR-2016-006720 D M W DEVELOPMENTS LIMITED
CR-2016-006721 FOSTER MACKAY LIMITED
CR-2016-006723 SPIDAWEBB LIMITED
CR-2016-006724 UDUNK LIMITED
CR-2016-006726 MHM CONSTRUCTION LIMITED
CR-2016-006727 PXS 3 LIMITED
Not before 11:00am
CR-2016-006728 LARKIN CONSTRUCTION LIMITED
CR-2016-006729 GMD CONTRACTING LIMITED
CR-2016-006737 Capstone Sports Management Limited
CR-2016-006739 Fourwinds Capital Management (UK) Limited
CR-2016-006743 COMPLETE RECRUITMENT RESOURCES LTD
CR-2016-006745 DATASEC EDUCATION LTD
CR-2016-006749 Bolton Hall Senior Living Limited
CR-2016-006752 JEDI CONSULTING LTD
CR-2016-006753 WENGLEY LTD
CR-2016-006754 NEWIND INVESTMENT LTD
CR-2016-006755 GROUND PREPARATION SERVICES LIMITED
CR-2016-006757 SMART REHAB LIMITED
CR-2016-006760 G-JET J LIMITED
CR-2016-006761 JTJ WORKPLACE SOLUTIONS LIMITED
CR-2016-006763 MM VARNA LIMITED
CR-2016-006764 GLOBAL UMBRELLA SERVICES LTD
CR-2016-006769 Intacore Ltd
CR-2016-006773 B.S.J. Fixings Limited
CR-2016-006779 REGAL RECRUITMENT LIMITED
CR-2016-006780 BAYROCK LIMITED
CR-2016-006782 ALPHAMETRIC SOLUTIONS LTD
CR-2016-006783 Blucon Plant Limited
CR-2016-006787 Eronbrook Limited
CR-2016-006788 M & O TRADING LIMITED
CR-2016-006789 CONSTANT COMMERCE LTD
CR-2016-006791 DEALCREST LIMITED
CR-2016-006795 Glenmore Construction Ltd
CR-2016-006796 MCELROY CIVIL ENGINEERING LTD
CR-2016-006797 ZENCROFT CONSTRUCTION LIMITED
CR-2016-006798 PRESTON HYDRAULICS (NW) LTD
CR-2016-006799 STARDA LIMITED
CR-2016-006801 JAIPUR TANDOORI RESTAURANT LTD
CR-2016-006803 HARLEYBANK LIMITED
CR-2016-006804 EUROCNDA LTD
CR-2016-006805 SALEEM PROPERTIES LTD
CR-2016-006806 JK INVESTMENTS LIMITED
CR-2016-006815 Bank of China Limited
CR-2016-006816 Platnium VIP London Limited
CR-2016-006822 LONDON VISA SERVICES LIMITED
CR-2016-006825 TRANSMAIL UK LIMITED
CR-2016-006826 KEANETEST LTD
CR-2016-006827 Jirehouse Capital Finance Limited
CR-2016-006831 VOSEN LIMITED
CR-2016-006832 GRANDMED LIMITED
CR-2016-006834 JNS MEDICALS LTD
CR-2016-006835 MUKAYI SOLUTIONS LTD
CR-2016-006836 LUKEJACOB LTD
CR-2016-006838 ANFORTH LTD
CR-2016-006839 OCEAN ENVIRONMENTAL UK LTD
CR-2016-006840 DMT TRANSPORT LIMITED
CR-2016-006843 PINNER CONSTRUCTION LIMITED
CR-2016-006844 JKA MAINTENANCE LIMITED
CR-2016-006845 K & K (TELFORD) LIMITED
CR-2016-006846 LAWRENCE, CRANN & CO LIMITED
CR-2016-006847 KACHUKUMAR LIMITED
CR-2016-006848 KITCHEN WORLD FAREHAM LIMITED
CR-2016-006849 CONSTRUCTION AID LINE SERVICE LIMITED
Ordinary Applications
CR-2016-003607 EVEI SERVICES LIMITED
CR-2016-006084 Bangkok Boulevard Limited
CR-2016-006388 Equisite Tastes Ltd