The following list is subject to change until 4.30pm. Any alterations after this time will be telephoned or emailed direct to the parties or their legal representatives.
THE DAILY LIST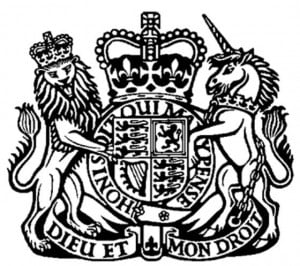 COMPANIES COURT
Registrar Barber
Court 15
2nd Floor
Rolls Building
Before
At half past 10
Monday,
9th February,2015
ROBED
At 10.30am
5491
/2014
Oakleigh Developments Limited
5530
/2014
Club Hotels Limited
5716
/2014
Locum Management Services Ltd.
5989
/2014
F H Dixon Construction Limited
6025
/2014
Somerset Joinery Limited
6032
/2014
CMC Building Construction Ltd
6068
/2014
Joc Prop Limited
6071
/2014
O'Neill Inspection & Testing Ltd
6150
/2014
Automarque (UK) Ltd
6211
/2014
Swiss Grill Limited
6334
/2014
Peover Inns Limited
6382
/2014
Smarter Energy Solutions Limited
6560
/2014
Stak Air Limited
6663
/2014
BG Drywall Limited
6706
/2014
Resource4U Ltd
6870
/2014
DORCAS TRADING LIMITED
7064
/2014
IDT Support Limited
7077
/2014
County Laundry And Cleaners (Rhyl) Limited
7255
/2014
Gems G.E. Ltd
7308
/2014
SWC Security & Training Limited
7337
/2014
SWB Marketing Limited
7362
/2014
Consolidated Building Services Ltd
7640
/2014
Baseline Educational Services Limited
7688
/2014
Yeoman Light Aircraft Company Limited
7724
/2014
Enemetric Limited
7731
/2014
Bargate Investments Limited
7739
/2014
EHM Building Services Limited
7748
/2014
Jackson Rose Lettings Limited
7754
/2014
UK Sign Services Limited
7784
/2014
Ventrax Limited
7796
/2014
Addison James & Co Limited
7798
/2014
Rhombus Management Ltd
7814
/2014
Stelekom Global Network Ltd
7818
/2014
Open Plan Construction Ltd
7820
/2014
P Coxsey Engineering Limited
7822
/2014
Oakbridge Property Developments Limited
7824
/2014
Alpha Omega College Limited
7840
/2014
Strategic Land Limited
7841
/2014
Syndika Limited
7848
/2014
Channel S Television Ltd
7858
/2014
GA Maslin H & S Management Limited
7862
/2014
SQR Consultants Limited
7864
/2014
Crest Consult Ltd
7866
/2014
Littlefield & Co Limited
7875
/2014
STG Consulting Limited
7876
/2014
SH Dryliners Limited
7884
/2014
Colourworx Garage Services Ltd
7901
/2014
Origin 8 Projects Ltd
7903
/2014
Sofia Construction Limited
7904
/2014
MyMateKnows Limited
7917
/2014
Ying Industries Limited
7959
/2014
Darren Freeth Roofing Contractor Limited
8010
/2014
Red Sail Holdings Limited
8080
/2014
Nuse Innovative Technologies ltd
8081
/2014
Indigo Print Solutions Limited
8138
/2014
Hamilton Bar Properties Limited
8156
/2014
Woodley Hairdressing Limited
8355
/2014
D.R.B. Management Limited
8510
/2014
Universal Contracts (NW) Limited
8602
/2014
LEEDS CITY HOLDINGS LIMITED
8672
/2014
MJJM Limited
8843
/2014
Glam Hair Us Ltd
8845
/2014
RB Windows (South East) Limited
8846
/2014
H.I.A.B (Mids) Ltd
8848
/2014
Sathira & Company Limited
8849
/2014
Carna Engineering Ltd
8851
/2014
Freestylextreme Limited
8862
/2014
King's Lynn Flooring Co. Limited
8863
/2014
H&M Auto Services Limited
8864
/2014
McDonagh Concrete Flooring Limited
8865
/2014
G.Smith Glazing Services Limited
8866
/2014
Ashford United Football Club Limited
Not before 11.00am
8867
/2014
Lime People (West Yorkshire) Limited
8868
/2014
Paramount Pest Control Limited
8870
/2014
Oceanbeam Limited
8873
/2014
Hyper Online Operations Ltd
8874
/2014
Domestic Energy Solutions North East Limited
8875
/2014
Thornton Motor Services (Pembrokeshire) Limited
8876
/2014
Copse Commercial Interiors Limited
8877
/2014
Talentflare Limited
8878
/2014
Langton Care Limited
8885
/2014
Big Security Services Limited
8887
/2014
The Winlaton Commercial Limited
8895
/2014
A.K.A Trading Limited
8901
/2014
TRG Logistics Ltd
8922
/2014
Adveniunt Medical International Limited
8925
/2014
Fortuner Restaurants Limited
8926
/2014
A Kings Extensions Limited
8927
/2014
SM 2000 Ltd
8930
/2014
ABD Electrical Soluctions Limited
8933
/2014
Winnington Manor House Limited
8934
/2014
Slade Heath Barns Limited
8936
/2014
Boot Camp Foods (UK) Limited
8938
/2014
Echoist Ltd
8941
/2014
Key Electrical Solutions Limited
8942
/2014
Glenster Limited
8943
/2014
In re a Company
8944
/2014
Whitecliffs Business Solutions Ltd
8945
/2014
In re a Company
8946
/2014
In re a Company
8947
/2014
NEP (UK) Ltd
8948
/2014
In re a Company
8949
/2014
In re a Company
8950
/2014
In re a Company
8951
/2014
In re a Company
8952
/2014
Aughton Land Ltd
8954
/2014
SSL Claims Limited
8957
/2014
In re a Company
8960
/2014
Delaney Corporation Limited
8961
/2014
Keilder Solutions Limited
8962
/2014
Galaneri Limited
8963
/2014
Ganador Limited
8969
/2014
Safeguard Services Limited
8970
/2014
Doncaster Steel Fabrications Limited
8974
/2014
Mulligan & Son Limited
8979
/2014
Nick Hurst MYOB Limited
8980
/2014
Nineteen Building & Interiors Ltd
8981
/2014
Mu Mu Enterprises (Weston) Limited
8982
/2014
Nartek Limited
8983
/2014
Sugar Dolls Ltd
8984
/2014
Warburton Engineering Limited
8986
/2014
Maple Complete Services Ltd
8988
/2014
Brockenhurst Residential Limited
8989
/2014
4D Contractors Ltd
8991
/2014
Race Passion Ltd
8992
/2014
Box Architects (Yorkshire) Ltd
8993
/2014
Beyond The Sea Limited
8994
/2014
PRN Marketing and Consultancy Limited
8995
/2014
Sampford Courtenay Cider and English Wine Company Limited
9001
/2014
The Ink and Paint Club Limited
9002
/2014
Honey Tots Day Nursery Ltd
9004
/2014
J S Property Services Limited
9005
/2014
Warm Creatives Limited
9007
/2014
Mark Scott (St Peters) Limited
9020
/2014
Admiral Hardy Trading Limited
9030
/2014
Joseph Fagan Audrey Fagan
9032
/2014
Renard Engineering Ltd
9034
/2014
Inter Clean Valeting Limited
9038
/2014
C & J Food Products Limited
9042
/2014
Hops & Vines Limited
9045
/2014
Guiry Roofing Contractors Limited
Not before 11.30am
9047
/2014
Fovitor International Limited
9049
/2014
Hicks Investments Ltd
9050
/2014
Bradford Management Services LLP
9051
/2014
Taybem Properties Limited
9052
/2014
Temida Hire Ltd
9053
/2014
Care 2 U Limited
9054
/2014
Websquare IT Solutions Limited
9056
/2014
Go-Legal Limited
9057
/2014
Destiny Productions Limited
9058
/2014
Dansah Limited
9061
/2014
Urban Blueprint Projects Ltd
9062
/2014
R V Magu Limited
9064
/2014
Pure Fashions MCR Ltd
9065
/2014
Mak7 Limited
9066
/2014
Bibs & Beakers Ltd
9068
/2014
Avatea Limited
9069
/2014
Womanzone Distribution Limited
9071
/2014
Finmax Consultants Limited
9072
/2014
RS Pointing Services Limited
9074
/2014
Snowdrops At Bissons
9083
/2014
Cainson Limited
9085
/2014
Nags Head (Mansfield) Limited
9086
/2014
Pub & Trumpet Limited
9090
/2014
Victor-Property Maintenance & Refurbishment Ltd
9093
/2014
M & B Architects Ltd
9094
/2014
Connect Call Solutions Limited
9095
/2014
North West Land Fill Limited
9096
/2014
M & E Construction UK Limited
9099
/2014
Eventide Marketing Limited
9100
/2014
Thompson Logistic Limited
9101
/2014
Mckinlay Leisure Works Limited
9102
/2014
MCG Facility Services Limited
9103
/2014
Stor-It-4-U
9104
/2014
Great London Investment Limited
9106
/2014
M.I & Sons Enterprises Ltd
9107
/2014
A.R. Morgan Shopfitters Limited
9108
/2014
C & M Body Shop Limited
9109
/2014
Pubs Cornwall Ltd
9112
/2014
Lifson Marks Limited
9113
/2014
Keay Homes Limited
9115
/2014
Central Markets Comms Ltd
9116
/2014
Longcross Transport Ltd
9117
/2014
Scaffolding North East Limited
9123
/2014
Williams Construction Northwest Limited
9124
/2014
Card Land Limited
9125
/2014
Haywood Engineering Services Limited
9131
/2014
Mekobia Ltd
9133
/2014
Keyham Construction Limited
9134
/2014
Tune It Digital Limited
9145
/2014
Andeb Contracts Limited
9149
/2014
East West Community Nursery
9152
/2014
Shaw Development Limited
9160
/2014
Marston Renovations Limited
9162
/2014
Cambervale Limited
9172
/2014
Josifany Creative Consultants Limited
9176
/2014
GOLDSMITH & HURST LIMITED
9179
/2014
River Lounge Limited
9189
/2014
Track Environmental Consultancy Limited
9402
/2014
The Premier Suite Cannock Limited
Recissions
5788
/2014
Kodia Enterprise Ltd