The following list is subject to change until 4:30pm. Any alterations after this time will be telephoned or emailed direct to the parties or their legal representative.
THE DAILY LIST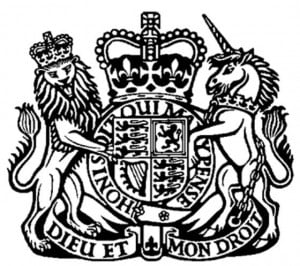 BANKRUPTCY & COMPANIES COURT
COURT 17
SECOND FLOOR
ROLLS BUILDING
Before
 REGISTRAR DERRETT
 Monday 12 December 2016   
Not before 10:30am
6729/2015 A K Plumbing And Heating
CR-2016-001901 Ellis Barker Limited
CR-2016-002096 NATIONWIDE CONSTRUCTION LONDON LTD
CR-2016-002910 Motor Museum UK Ltd
CR-2016-003015 Brodies Beers
CR-2016-003192 Cityvalue Estates Ltd
CR-2016-003616 Runneymede Demolition Limited
CR-2016-003747 VHL TECHNICAL SOLUTIONS LIMITED
CR-2016-003859 BHB Construction Ltd
CR-2016-004024 Messrs Bracegirdle
CR-2016-004049 London City Metals & Waste LTD
CR-2016-004051 Ossett Abattoir Services Limited
CR-2016-004061 HEDGEGUARD FINANCIAL SOFTWARE LTD
CR-2016-004100 KEYPOINT UK LTD
CR-2016-004246 WMARC LTD
CR-2016-004272 CSMP HOMES LTD.
CR-2016-004316 AGA LONDON LTD
CR-2016-004323 Richard Geoffrey Holmes & Susan Lesley Holmes
CR-2016-004356 Helksbay Limited
CR-2016-004393 Hassibeh LLP
CR-2016-004430 CLARK'S CLADDING COMPANY LIMITED
CR-2016-004470 GUNMAN AIRSOFT MIDLANDS LIMITED
CR-2016-004472 ODF CONSTRUCTION LIMITED
CR-2016-004562 IOS INTERNATIONAL SECURITY AGENCY LIMITED
CR-2016-004621 Abbey Well Developments Limited
CR-2016-004703 S Barrett Construction Limited
CR-2016-004706 Sow and Pigs Limited
CR-2016-004756 NIALCO LTD
CR-2016-004759 ARTISAM LIMITED
CR-2016-004796 Park Green Limited
CR-2016-004826 Cadence Installations Limited
CR-2016-004872 Boughtonseagles Ltd
CR-2016-004890 MEGAGROUP NEWSPAPERS LTD
CR-2016-004896 THOMAS WILLIAMS (FINE ART) LIMITED
CR-2016-004904 YORKSHIRE BOTTLE SOLUTIONS LIMITED
CR-2016-004933 SUPPLY DIRECT (CASH & CARRY) LIMITED
CR-2016-004940 Rescue Resolutions Limited
CR-2016-004945 SJH Consultancy Limited
CR-2016-004950 Campbell Montague & CO Limited
CR-2016-004954 Enforce Solutions Limited
CR-2016-004982 Countryside Direct Ltd
CR-2016-005020 ULX Wholesale Cash & Carry Limited
CR-2016-005029 Gradgrind Limited
CR-2016-005036 P & C Care Limited
CR-2016-005069 ICORE MANAGEMENT LTD
CR-2016-005074 H M BODYSHOP LTD
CR-2016-005077 PARACHATECH LIMITED
CR-2016-005081 CITY & THAMES PROPERTIES LIMITED
CR-2016-005354 ICON CARE LTD
CR-2016-005406 WIMBLEDON OPERATIONS LIMITED
CR-2016-005456 Autoworld (Netherton) Limited
CR-2016-005457 C&V Leisure Limited
CR-2016-005465 Moirai Capital Investments (Swindon) Limited
CR-2016-005472 Sansom Timber Frame Limited
CR-2016-005502 LONDON WELSH RUGBY FOOTBALL CLUB LIMITED
CR-2016-005506 CHERISH SUPPORT SERVICES LIMITED
CR-2016-005677 Shieldx2 Limited
CR-2016-005679 ShieldX2, LLC
CR-2016-005767 HEALTHY COMMERCE LIMITED
CR-2016-005802 M & W LUCAS CONSTRUCTION LIMITED
CR-2016-005813 S DAVIES DESIGN LIMITED
CR-2016-005952 GREEN SCREEN PRODUCTIONS LIMITED
CR-2016-005983 Merchant City Partners LTD
CR-2016-005984 JIGSAW WHOLESALE LIMITED
CR-2016-006003 MCCARTHY CIVIL ENGINEERING LIMITED
CR-2016-006023 ARIES MAINTAIN LTD
CR-2016-006029 Caterham Capital Limited
CR-2016-006052 MSB (NW) LIMITED
CR-2016-006094 TECVISION UK LIMITED
Not before 11:00am
CR-2016-006119 Essential Solutions Kent Ltd
CR-2016-006129 AROMATIC (GB) LIMITED
CR-2016-006132 The Interactive Shakespeare Company Limited
CR-2016-006150 AK Gifts
CR-2016-006198 Gillian House Properties Limited
CR-2016-006206 Amodoma Capital Limited
CR-2016-006344 Stonier Hobbs Developments Limited
CR-2016-006605 P C SOLUTIONS LIMITED
CR-2016-006795 Glenmore Construction Ltd
CR-2016-006856 M and A Metals Limited
CR-2016-006862 GATEACRE PARK MOTORS LIMITED
CR-2016-006863 MANELEY LIMITED
CR-2016-006865 PREPARED 4 LTD
CR-2016-006866 SBS CONSTRUCTION (LONDON) LTD
CR-2016-006867 Shaping Homes Home Improvement Limited
CR-2016-006868 SECURITY DETECTPOL LTD
CR-2016-006869 SILVER LINING PARTNERS LIMITED
CR-2016-006870 UKMS INVESTMENTS LIMITED
CR-2016-006873 MEADOWS FARM VETS LIMITED
CR-2016-006874 TINTANET LIMITED
CR-2016-006875 WHITTON PARK ESTATES LIMITED
CR-2016-006888 PNP MEDIA LTD
CR-2016-006890 T & G DEVELOPMENTS (NW) LIMITED
CR-2016-006891 VISA JOY LIMITED
CR-2016-006895 County Inns Ltd
CR-2016-006901 Houseway Developments (UK) Limited
CR-2016-006902 Bardag Contractors Limited
CR-2016-006907 Surplus Number 1 Limited
CR-2016-006923 GSP Distribution Limited
CR-2016-006926 Selsdon Cross Limited
CR-2016-006928 Edudo LTD
CR-2016-006930 Nordic Pioneer Limited
CR-2016-006932 Whitehaven Rugby League Football Club (2010) Limited
CR-2016-006936 Diamond Employment Runway Limited
CR-2016-006937 Electek Limited
CR-2016-006938 Autoclave & Industrial Controls Limited
CR-2016-006940 Clinical Coding Specialist Services LTD
CR-2016-006941 Ashdene Homes Limited
CR-2016-006943 MP Health Projects Limited
CR-2016-006945 U-Dox Brand Development Limited
CR-2016-006946 Star Wholesalers Limited
CR-2016-006949 B & H Structured Limited
CR-2016-006951 Infinity Heavy Equipment International Limited
CR-2016-006955 Duet Asset Management Limited
CR-2016-006956 GPE Management Limited
CR-2016-006958 T.H.Smith & Sons LTD
CR-2016-006963 Greentherm Mechanical & Electrical Services Limited
CR-2016-006967 Lindell IP Ltd
CR-2016-006969 Telecom Protection Service Ltd trading as telecom preference service
CR-2016-006971 Club 60 Hyde Park Limited Trading as Osteria 60
CR-2016-006972 Direct Security Marketing Limited
CR-2016-006973 Myiml  LImited
CR-2016-006974 Cold Call Elimination Ltd
CR-2016-006978 B & H BUILDING CONTRACTORS LTD
CR-2016-006979 D & P VENTURES LIMITED
CR-2016-006981 K M H MEDIA LIMITED
CR-2016-006984 TECHNICAL SCAFFOLDING SERVICES LIMITED
CR-2016-006985 ALPHA COM (NE) LTD
CR-2016-006987 CT CONTRACTS (ESSEX) LIMITED
CR-2016-006988 BRIAN RELPH ASSOCIATES LTD
CR-2016-006989 GLOBE IMPORTS LIMITED
CR-2016-006991 PREMIUM WOOD LTD
CR-2016-006993 WHITEFIELD CONSTRUCTION AND CIVIL ENGINEERING UTILITIES LIMITED
CR-2016-006994 SPHERICAL ELECTRICAL LIMITED
CR-2016-006995 T.P. INVESTMENTS LIMITED
CR-2016-006996 HOTEL VAN DYK LIMITED
CR-2016-006997 PREMIERE SECURITY LTD
CR-2016-006998 TAXSMART LIMITED
Not before 11:30am
CR-2016-006999 HSP GARDEN BUILDINGS LTD
CR-2016-007000 YGL CONSULTANTS LTD
CR-2016-007003 J O PURVIS LTD
CR-2016-007004 Nobleo Limited
CR-2016-007005 SAS BUILDING SERVICES LTD
CR-2016-007007 BALFOR RECRUITMENT LIMITED
CR-2016-007008 LESCOTTSTEWART LIMITED
CR-2016-007010 MEADOWHALL WHOLESALE LIMITED
CR-2016-007011 SWANSONS CENTRAL DISTRIBUTION LIMITED
CR-2016-007013 MKM ADVISORS LIMITED
CR-2016-007014 CLEAR RECYCLING SOLUTIONS LTD
CR-2016-007016 Mark A Taylor Organisation Ltd
CR-2016-007018 DSG Ltd
CR-2016-007032 Hoy Trading Co. LTD
CR-2016-007033 Homebased Care (UK) Limited
CR-2016-007034 Colorfast Limited
CR-2016-007038 JJD Properties Limited
CR-2016-007041 Tensarr International Limited
CR-2016-007042 Technology Swimming Pools Limited
CR-2016-007046 DaviesandJones Groundwork and Construction LTD
CR-2016-007047 Imergent Images Limited
Ordinary Applications
CR-2016-005275 Worthington Group PLC
CR-2016-006084 Bangkok Boulevard Limited
CR-2016-006448 Tekram Electrical Limited