The following list is subject to change until 4:30pm. Any alterations after this time will be telephoned or emailed direct to the parties or their legal representative.
THE DAILY LIST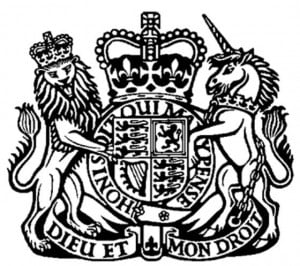 COMPANIES COURT
Court 16
2nd Floor
Rolls Building
Before
Mr Registrar Briggs
Monday 8 February 2016
At 10:30 AM
2788/2015
In re a company
4445/2015
Elite Hire Limited
4942/2015
SS Catering Consultants Ltd
5017/2015
Traxx (Aggregates) Limited
5102/2015
Powerboat GP Limited
5325/2015
Harman Scaffolding Limited
5523/2015
Sussed Limited
5848/2015
Safehands Support Ltd
6332/2015
Goodmans Construction Limited
6475/2015
Quality Reactive Maintenance Ltd
6503/2015
Central Perk (Liverpool) Limited
6530/2015
Inspire Learning Partners Ltd.
6566/2015
Baygold Resources Limited
6809/2015
L A Haulage & Plant Hire Ltd
6884/2015
Upshot Design Sussex Limited
CR-2015-008637 Gaffey Developments Limited
CR-2015-008638 Capital Investment and Finance Ltd
CR-2015-008639 Jane Nelson & Associates Limited
CR-2015-008645 Classic Medicare (Suffolk) Limited
CR-2015-008656 ECA Program Group PLC
CR-2015-008678 Unity Properties Limited
CR-2015-008817 Steel Solutions (South Eastern) Limited
CR-2015-008883 Top Floor Marketing Limited
CR-2015-008894 Peninsula Business Systems Limited
CR-2015-008900 East Kent Homes Limited
CR-2015-008902 NRW Contracts Limited
CR-2015-008908 RIVERSIDE RECRUITMENT (LONDON) LIMITED
CR-2015-008914 Kent Boilercare Limited
CR-2015-008924 APK Construction Services UK Ltd
CR-2015-008956 Can Associates Limited
CR-2015-009005 Reigo (UK) Limited
CR-2015-009071 Manor Wood Homes Limited
CR-2015-009079 Kitchen & Pantry (Notting Hill) Limited
CR-2015-009099 Jem Contractors Ltd
CR-2015-009124 Barnes Upholstery Ltd
CR-2015-009134 Bavette Limited
CR-2015-009183 Kingsway Properties Limited
CR-2015-009201 William Dunphy Funeral Directors Ltd
CR-2015-009422 M.W. Allport Engineering Limited
CR-2015-009477 LGA Mechanical Services Limited
CR-2015-009480 Inspired Facades Ltd
CR-2015-009579 Sandsports (Derby) Limited
CR-2015-009625 Iconic Worldwide Events Limited
CR-2015-009634 Buddy Enterprises Limited
CR-2015-009640 Pisani Plc
CR-2015-009641 Eyr Ltd
CR-2015-009643 Selettra Holdings Limited
CR-2015-009646 Restruction Limited
CR-2015-009649 Nine Hospitality 2 Limited
CR-2015-009651 Kelly Bros Contractors Ltd
CR-2015-009653 OTB Concepts Limited
CR-2015-009654 Probiz Excellence Limited
CR-2015-009655 Buoyent Ltd
CR-2015-009657 The Underperformers Ltd
CR-2015-009658 Britania Education Limited
CR-2015-009659 Nelson Peter Ltd
CR-2015-009660 Dental World Limited
CR-2015-009661 Boomerang Stores UK Limited
CR-2015-009662 Teamvise Limited
CR-2015-009664 All Gates Brewery Limited
CR-2015-009665 WSB Investments Ltd
CR-2015-009667 Shelton Forestry Products Limited
CR-2015-009670 24/7 Solutions Ltd
CR-2015-009671 Oilsearch PLC
CR-2015-009672 Posh Pad Lettings Limited
CR-2015-009673 School Service Mini Bus Limited
CR-2015-009675 Manor Management Associates Limited
CR-2015-009677 ABC Welsh Limited
CR-2015-009678 Mamdo Limited
Not before 11am
CR-2015-009679 AJS Supplies Limited
CR-2015-009681 Wall Construction (Holdings) Limited
CR-2015-009684 Broadway Project Services Limited
CR-2015-009685 Card Bar Limited
CR-2015-009687 Peracto Capital Limited
CR-2015-009688 3G Evolution Limited
CR-2015-009689 Aardvark London Limited
CR-2015-009691 Business Networks Management Ltd
CR-2015-009692 Corby (Geddington Road) Hotel Limited
CR-2015-009693 Hairwise Limited
CR-2015-009694 RB Traders UK Limited
CR-2015-009695 Cfix Personnel Limited
CR-2015-009696 Blenheim TV Films Limited
CR-2015-009697 Fortdean Limited
CR-2015-009698 Sleekmade Property Company Limited
CR-2015-009699 Barb Surveys Limited
CR-2015-009700 Delta 1 UK Limited
CR-2015-009701 Team Bootcamp Limited
CR-2015-009702 Jag Wholesale Ltd
CR-2015-009704 All Investments Limited
CR-2015-009706 Gayana Ltd
CR-2015-009707 CMC Global Trading Ltd
CR-2015-009710 Cliff Road Developments Limited
CR-2015-009711 Humberside Recycling Solutions Limited
CR-2015-009713 Lions Transport Limited
CR-2015-009716 Select Security (Northwest) Limited
CR-2015-009717 TCD t/a Total Controlled Demolition Ltd
CR-2015-009718 Central Building Systems Ltd
CR-2015-009720 Bespoke Glass & Double Glazing Limited
CR-2015-009721 P L Design & Build Limited
CR-2015-009722 Armstrong Henry Limited
CR-2015-009724 M Cruise Ltd
CR-2015-009726 Blue Skies Advance Heating Solutions Ltd
CR-2015-009728 Prometrix Limited
CR-2015-009729 Fame Factory Spotlight Ltd
CR-2015-009731 NMC Building Services Design Limited