The following list is subject to change until 4:30pm. Any alterations after this time will be telephoned or emailed direct to the parties or their legal representative.
THE DAILY LIST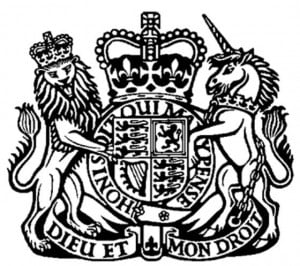 BANKRUPTCY & COMPANIES COURT
COURT 27
ROLLS BUILDING
Before DEPUTY INSOLVENCY AND COMPANIES JUDGE BARBER
 Wednesday 2 May 2018
ROBED
At 10:30am
CR-2016-007122 BOOZE FACTORY (UK) LTD
CR-2017-004192 B.O. EDUCATION LIMITED
CR-2017-005929 HYBRID TRAINING (UK) LTD
CR-2017-007862 WENDY BERNADETTE BARKER AND GRAHAM GORDON BARKER TRADING AS CHEQUERS PUBLIC HOUSE
CR-2017-008158 DEVELOPMENT PROPERTIES LIMITED
CR-2017-008281 ELDACREST CONSTRUCTION (LONDON) LIMITED
CR-2017-008406 A & A TRANSPORT (CANNOCK) LIMITED
CR-2017-008464 DEALS CENTRAL LIMITED
CR-2017-008587 QUAY MORTGAGE SERVICES LIMITED
CR-2017-008732 OYSTER PROPERTIES ASSETS LTD
CR-2017-009099 TOCA TRAINING LIMITED
CR-2017-009144 BUSHEY LIMITED
CR-2017-009294 MJM CLEANING AND MAINTENANCE LTD
CR-2017-009450 INNER LONDON MAINTENANCE LIMITED
CR-2017-009559 THINK GREENERGY TOPCO LIMITED
CR-2017-009691 DATATEX LIMITED
CR-2017-009818 THAS CONSULTING LIMITED
CR-2018-000423 BJWP LTD
CR-2018-000425 D & G TRUCKS LIMITED
CR-2018-000444 WESTGATE FINANCE SOLUTIONS LIMITED
CR-2018-000454 BERRYSTEAD NURSING AND RESIDENTIAL HOME LIMITED
CR-2018-000488 HALLMARK FLOORING COMPANY LIMITED
CR-2018-000527 Active Ticketing Limited
CR-2018-000534 PNC CONSTRUCTION LTD
CR-2018-000719 E. Greenham Limited
CR-2018-000794 REPLUS LIMITED
CR-2018-000878 GOFUELS LTD
CR-2018-000887 Ventec Renewable Energy Limited
CR-2018-000914 Cardinal Lofts (Investments) Limited
CR-2018-000932 HUNTSWOOD SPORTS AND LEISURE LIMITED
CR-2018-001110 Botanic Dalston Ltd
CR-2018-001217 Beetle Capital Partners LLP
CR-2018-001266 CODE RED PROMOTIONS LTD
CR-2018-001328 Deanfield Limited
CR-2018-001641 Evolve – UK Construction Limited
CR-2018-001664 AHC Entertainment Ltd
CR-2018-001748 Armstrong Investment Managers LLP
CR-2018-001753 30 JAMES STREET LIMITE
CR-2018-001758 LINK COM CONSULTING LIMITED
CR-2018-001759 BUSINESS DEMAND INTERNATIONAL LTD
CR-2018-001772 LAMPARD CONTRACT SERVICES LIMITED
CR-2018-001774 MARSH REFURBISHMENTS LONDON LIMITED
CR-2018-001783 SUPERAL LTD
CR-2018-001784 BOSH LEISURE LTD
CR-2018-001790 RTP BUILDING SERVICES LTD
CR-2018-001794 DEVELOP DESIGN & BUILD LTD
CR-2018-001805 AVOCET HARDWARE (UK) LTD
CR-2018-001810 SOVEREIGN EXECUTIVE CARS (LONDON) LIMITED
CR-2018-001812 O.W.LOEB & CO LIMITED
CR-2018-001814 A. G. AXTON & SONS (WHOLESALE) LIMITED
CR-2018-001816 PACE AUTOMATED SYSTEMS UK LIMITED
CR-2018-001818 TWO BROS RESTAURANT BRANDS LIMITED
CR-2018-001823 CONTRACT SECURITY SERVICES LIMITED
CR-2018-001832 NORGROVE CONSTRUCTION LIMITED
CR-2018-001876 A S ELECTRICAL SERVICES (SOUTHERN) LIMITED
CR-2018-001903 BLACKDOWN CARE LIMITED
CR-2018-001954 MARC (GREENHOUSE) LIMITED
CR-2018-001956 CLASSIC CARE (HOMECARE SERVICES) LTD.
CR-2018-001963 MORTONS THE RESTAURANT LIMITED
CR-2018-001965 KILGOUR INDUSTRIES LIMITED
CR-2018-002106 LATIF INTERNATIONAL LIMITED
CR-2018-002155 CAF Services South East Ltd
CR-2018-002180 LANGUAGE LINK LIMITED
CR-2018-002187 CONSPEXIT GAMES STUDIO LTD
CR-2018-002190 JOHN BARNES MEDIA LIMITED
CR-2018-002196 CSW PLUMBING & HEATING SOLUTIONS LTD
CR-2018-002197 TRADING SOLUTION PRIVATE LTD
CR-2018-002198 ZEDFACTORY EUROPE LIMITED
CR-2018-002199 VANILO LIMITED
CR-2018-002200 BROMOCO SYSTEMS LIMITED
Not before 11am
CR-2018-002201 THE ANNE OF CLEVES LTD
CR-2018-002202 ENCOVER SYSTEMS LIMITED
CR-2018-002203 MPB PRODUCTIONS LIMITED
CR-2018-002204 SPRAYRENDER LIMITED
CR-2018-002205 LENSCANE LIMITED
CR-2018-002206 TRASH DESIGN LTD
CR-2018-002207 CYAN RIVER LIMITED
CR-2018-002208 CAVENDISH AND COUNTRY REMOVALS AND STORAGE LTD
CR-2018-002209 WHITSTABLE HOMES LTD
CR-2018-002210 RANSKILL FENCING LTD
CR-2018-002211 JAW DEMOLITION LIMITED
CR-2018-002212 OPTEGRA FINANCIAL SOFTWARE LTD
CR-2018-002213 WESTBROOK RESTAURANTS LIMITED
CR-2018-002215 VITAL BUILDING SERVICES LIMITED
CR-2018-002216 NORTHGATE HOMES LIMITED
CR-2018-002237 DTFM (UK) Ltd
CR-2018-002286 B W ENGINEERING LIMITED
CR-2018-002287 CUMMINGS CIVILS LTD
CR-2018-002289 HISTOGRANGE LIMITED
CR-2018-002290 SBH PROPERTY CITY OF SHEFF LIMITED
CR-2018-002291 FIRST CONTACT (NE) LTD
CR-2018-002296 H R HARRIS & PARTNERS (2010) LIMITED
CR-2018-002297 STANDON MORTIMER ASSOCIATES LTD
CR-2018-002299 G E OFFSHORE CONSULTANCY LTD
CR-2018-002300 KENTISH ESTATES LIMITED
CR-2018-002302 PETER LLOYD RALLYING LIMITED
CR-2018-002304 FAIRMEAD CONSTRUCTION SERVICES LIMITED
CR-2018-002305 ARROWE SECURITY SYSTEMS LIMITED
CR-2018-002306 LONDON PRINT FINISHERS LTD
CR-2018-002308 JP EAST LIMITED
CR-2018-002312 PJ'S COMMUNITY SERVICES LIMITED
CR-2018-002315 MAX APARTMENTS LIMITED
CR-2018-002317 CONSTANT SERVICES LIMITED
CR-2018-002319 CROMWELL PLASTICS LIMITED
CR-2018-002321 DELHI DURBAR RESTAURANT LIMITED
CR-2018-002324 LUDO STUDIO LTD
CR-2018-002356 KIMURA MANAGEMENT SERVICES LIMITED
CR-2018-002359 THAMES VALLEY ARCHAEOLOGICAL SERVICES LIMITED
CR-2018-002360 MAGDAP LIMITED
CR-2018-002361 EMRE LIMITED
CR-2018-002362 BRITISH THORNTON ESF LIMITED
CR-2018-002363 CLAUGHTON OFFICE EQUIPMENT LIMITED
CR-2018-002364 TOM CHAMBERS LIMITED
CR-2018-002365 REPOSE IT LIMITED
CR-2018-002366 FENCROSS CONTRACTORS LTD
CR-2018-002367 THE CROWS NEST BAR AND RESTAURANT LTD
CR-2018-002368 TOTAL CARE AT HOME LIMITED
CR-2018-002369 M5 AUDIO & EVENTS LIMITED
CR-2018-002370 CROSSKEYS RUGBY FOOTBALL CLUB LIMITED
CR-2018-003408 SP & AJ Building & Development Limited
Ordinary Applications
CR-2017-005696 CASTLEMOUNT RESIDENTIAL CARE HOME
CR-2017-008844 ICE CREAM TIME LIMITED
CR-2017-008912 Futureform Global Investments Ltd x 2 Applications
CR-2018-000482 IPM UTILITIES 1 LIMITED
CR-2018-001160 Accessory Trading Ltd