The following list is subject to change until 4:30pm. Any alterations after this time will be telephoned or emailed direct to the parties or their legal representative.
THE DAILY LIST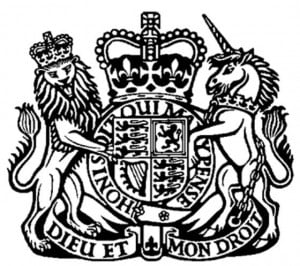 BANKRUPTCY & COMPANIES COURT
COURT 30
ROLLS BUILDING
Before DEPUTY INSOLVENCY AND COMPANIES COURT PRENTIS
 Wednesday 21 March 2018
ROBED
At 10:30am
CR-2016-008242 Platinum VIP London Ltd
CR-2017-006566 WHITEHURST SERVICES (UK) LTD
CR-2017-006977 WDL DRYLINING LIMITED
CR-2017-007060 CEG CARBON SOLUTIONS LIMITED
CR-2017-007254 O.B. GALLERY LIMITED
CR-2017-007990 K. HUGHES & CO. PAYROLL LIMITED
CR-2017-008146 EASTVIEW LEISURE LIMITED
CR-2017-008158 DEVELOPMENT PROPERTIES LIMITED
CR-2017-008406 A & A TRANSPORT (CANNOCK) LIMITED
CR-2017-008434 JALL CIVIL ENGINEERING & CONTRACTORS LTD
CR-2017-008567 Chebar Real Estate LTD
CR-2017-008606 PARKGATE INCORPORATED LIMITED
CR-2017-008680 EA & MM MILLER
CR-2017-008687 THE CHEQUERS INN
CR-2017-008703 M AND J PALLET COMPANY
CR-2017-008715 IPS FENCING
CR-2017-008722 W P F OPTICAL SERVICES LIMITED
CR-2017-008753 TRAKEN
CR-2017-008754 MYPA OFFICE LTD
CR-2017-008756 RISHTON MINI MARKET LIMITED
CR-2017-008759 ACQUISITION 395445695A LIMITED
CR-2017-008762 SOURGRAPE LIMITED
CR-2017-008795 ALEX HUNT ESTATES (SALES) LTD.
CR-2017-008813 YARDBRIDGE LIMITED
CR-2017-008919 Menchi Limited
CR-2017-008931 MELLOR & RUSSELL HOLDINGS LIMITED
CR-2017-009137 JITTERMUGS LTD
CR-2017-009139 ERLSMERE INVESTMENTS LIMITED
CR-2017-009270 BOND SCAFFOLDING LIMITED
CR-2017-009312 TOUCH (ELECTRICAL ENGINEERING) LTD
CR-2017-009429 SMARTS
CR-2017-009447 EPG HEALTH MEDIA (EUROPE) LIMITED
CR-2017-009488 CENTRAL MAINTENANCE SERVICES LTD
CR-2017-009494 T J BUILDING SOLUTIONS LIMITED
CR-2017-009634 EXECUTIVE & BUSINESS AVIATION SUPPORT LIMITED
CR-2017-009691 DATATEX LIMITED
CR-2017-009748 GSE Civil Engineering Limited
CR-2018-000015 COBALT CUBE LTD
CR-2018-000026 GRIP PARTNERSHIP LIMITED
CR-2018-000031 TEK-CONSULTING LIMITED
CR-2018-000085 Blueprint South Ltd
CR-2018-000086 Kingscraft Building Services Limited
CR-2018-000107 CLARK OBRIEN LIMITED
CR-2018-000160 Remos Capital Ltd
CR-2018-000224 J T COURIER SERVICES
CR-2018-000534 PNC CONSTRUCTION LTD
CR-2018-000540 BRISTOL CARS LIMITED
CR-2018-000825 Maxwell Utility Services Ltd
CR-2018-000833 Pope & Co Decorating Service Limited
CR-2018-000841 FIRST CONTACT MANAGEMENT LIMITED
CR-2018-000842 ALTO REPAIR LIMITED
CR-2018-000843 CUBITT CONSULTING LIMITED
CR-2018-000845 HIRING STRATEGIES PERSONNEL LIMITED
CR-2018-000846 FOLK CREATIVE LTD
CR-2018-000847 AIRTIME AVIATION HOLDINGS LIMITED
CR-2018-000848 SIMPLE RECRUITMENT SERVICES LIMITED
CR-2018-000849 Flo's Tiling Ltd
CR-2018-000850 ACS FACILITIES LTD
CR-2018-000851 CINTEREX UK LIMITED
CR-2018-000852 NSM Build & Property Services Ltd
CR-2018-000857 EG Collection Ltd
CR-2018-000863 RESIDENTIAL RESULTS LLP
CR-2018-000864 FLAXLEY LTD
CR-2018-000866 JMP ENVIRONMENTAL LTD
CR-2018-000869 COMPLETE 24 LTD
CR-2018-000870 BATTERSEA BRIDGE PERSONNEL LTD
CR-2018-000877 UMBRELLA PLUS LTD
CR-2018-000878 GOFUELS LTD
CR-2018-000885 Baker Electrical Contractors Ltd
CR-2018-000887 Ventec Renewable Energy Limited
Not before 11:00am
CR-2018-000895 LOW-K8 UTILITIES LIMITED
CR-2018-000896 SCE CATERING LTD
CR-2018-000897 RECOVERY DRIVER SERVICES LIMITED
CR-2018-000899 BLUE CROSS ENTERPRISES LIMITED
CR-2018-000900 INAPUB LIMITED
CR-2018-000901 MZURICH EUROPE LIMITED
CR-2018-000902 Grove Green Food Centre Ltd
CR-2018-000906 123 RENTALS LIMITED
CR-2018-000908 SULEK ENTERPRISE LIMITED
CR-2018-000910 Q-Beck Groceries Limited
CR-2018-000912 IMS ACCESS LIMITED
CR-2018-000915 Bitcoin Global Capital Limited
CR-2018-000924 CURE RECRUITING LIMITED
CR-2018-000931 RHP MERCHANTS AND CONSTRUCTION LIMITED
CR-2018-000932 HUNTSWOOD SPORTS AND LEISURE LIMITED
CR-2018-000933 L3 CREATIVE PROJECTS LTD
CR-2018-000934 ISIS BUSINESS SOLUTIONS LTD
CR-2018-000935 MKE ELECTRICAL LIMITED
CR-2018-000936 STRIVE 4 SPORT LTD
CR-2018-000937 LIBERTY DAWN CONSULT LTD
CR-2018-000943 Med Locate Limited
CR-2018-000945 09247906 LIMITED
CR-2018-000947 MPD BUILDING MAINTENANCE LTD
CR-2018-000949 Tisanna Limited
CR-2018-000950 NOVATIA PLC
CR-2018-000952 ENRICHED IT LIMITED
CR-2018-000953 SOUTH EASTERN LEISURE UK LIMITED
CR-2018-000956 DIAL-A-ROD (DERBY) LIMITED
CR-2018-000958 Baltic House Developments Limited
CR-2018-000968 TUCAN INVESTMENTS LIMITED
CR-2018-000969 L. A. TRADE LIMITED
CR-2018-000970 CURA TECHNICAL LTD
Ordinary Applications
CR-2017-006821 S WEBSTER & SON
CR-2017-008350 C LONGTHORNE DRY LINING LIMITED
CR-2017-008862 PROCOM PROFESSIONAL SERVICES LIMITED