The following list is subject to change until 4:30pm. Any alterations after this time will be telephoned or emailed direct to the parties or their legal representative.
THE DAILY LIST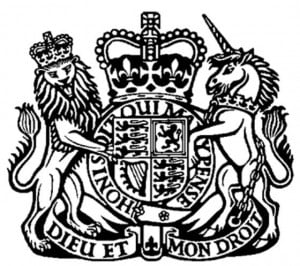 BANKRUPTCY & COMPANIES COURT
COURT 7
ROLLS BUILDING
Before DEPUTY INSOLVENCY AND COMPANIES JUDGE BARBER
 Wednesday 28 March 2018
ROBED
At 10:30am
CR-2016-003702 WEATHERHEAD PIPELINE SOLUTIONS LIMITED
CR-2017-006602 KINGSMEAD (MILTON KEYNES) LIMITED
CR-2017-006701 DEUDRAA LIMITED
CR-2017-007217 Techno Solutions and Services Ltd
CR-2017-007683 London Motor Museum (UK) Ltd
CR-2017-007722 ALVITO PARTNERS LTD
CR-2017-007848 MR R G & MRS J S HANKEY TRADING AS BRIDE VALLEY MOTORS
CR-2017-007964 LPS (LEATHEM PLANT SOLUTIONS) LTD
CR-2017-008068 CREATIV ITALY LIMITED
CR-2017-008122 Jewelite Trading Limited
CR-2017-008146 EASTVIEW LEISURE LIMITED
CR-2017-008678 GOOCH'S
CR-2017-008681 Ateres Investments Ltd
CR-2017-008682 Nuada Medical Group Limited
CR-2017-008724 NORTHERN TIMBER LIMITED
CR-2017-008795 ALEX HUNT ESTATES (SALES) LTD.
CR-2017-008894 DONACHIE DESIGN AND TECHNICAL SERVICES LIMITED
CR-2017-009016 Geales Chelsea Ltd
CR-2017-009099 TOCA TRAINING LIMITED
CR-2017-009149 DOT ONES TECHNOLOGY LIMITED
CR-2017-009166 BRADAB INTERIORS LTD
CR-2017-009312 TOUCH (ELECTRICAL ENGINEERING) LTD
CR-2017-009341 DISTRICT WINDOWS AND OFFICE CLEANING SERVICES LIMITED
CR-2017-009402 PROTHERM LIMITED
CR-2017-009536 All In Construction Ltd
CR-2017-009551 SYMCLEAN INDUSTRIAL LIMITED
CR-2017-009592 DH LAW LTD
CR-2017-009752 D H BRIDGE INSPECTION LIMITED
CR-2017-009766 MULLER DEVELOPMENTS (TARPORLEY) LIMITED
CR-2017-009777 DOUGLAS COMMUNICATIONS LIMITED
CR-2017-009821 HOTEL RISK ANALYSIS LIMITED
CR-2017-009834 Equinox Re Ltd
CR-2017-009856 LONDON HOUSE RENOVATIONS LIMITED
CR-2017-009878 HEALTH INVEST LIMITED
CR-2017-009886 BRISTOL SCHOOL OF PERFORMING ARTS LIMITED
CR-2018-000124 Lifestyle Company Incorporated Ltd
CR-2018-000168 GEORGIOU & CO. LIMITED
CR-2018-000228 NIMBUS SOFTWARE LIMITED
CR-2018-000601 R W CONSTRUCTION & PLANT HIRE LIMITED
CR-2018-000693 Giles Enterprise Ltd
CR-2018-000700 Home Space Sustainable Accommodation Community Interest Company
CR-2018-000726 Amputees in Action Limited
CR-2018-000789 THEWORLDSTAGE LTD
CR-2018-000825 Maxwell Utility Services Ltd
CR-2018-000911 Pizza 2000 (Liverpool) Limited
CR-2018-000914 Cardinal Lofts (Investments) Limited
CR-2018-000989 STRATTON ASSET MANAGEMENT LTD
CR-2018-000991 Matryoshka Montessory School Limited
CR-2018-000993 Turkish Cuisine (London) Ltd
CR-2018-000996 ADRIAN CHARLES CONSTRUCTION LIMITED
CR-2018-000998 K & K PUB CO LIMITED
CR-2018-001000 21ST TELECOMS LIMITED
CR-2018-001002 ATN MARKETING LIMITED
CR-2018-001005 GOLDEN LION RESTAURANT LTD
CR-2018-001006 CLARKS PROPERTY MAINTENANCE LTD
CR-2018-001008 GOSITES LIMITED
CR-2018-001009 HIGH TEC PRODUCTS LTD
CR-2018-001014 GLOBAL ROUTES LIMITED
CR-2018-001015 MARLEY ROOFCARE LTD
CR-2018-001016 NORTH EAST DEVELOPMENTS LIMITED
CR-2018-001019 AMTEK SECURITY LIMITED
CR-2018-001020 TAYLOR HAIG FOUNDATION
CR-2018-001022 SILVER BEECH DEVELOPMENT LIMITED
CR-2018-001023 K1 INTERIORS LIMITED
CR-2018-001025 THE LOAN RANGER LIMITED
CR-2018-001037 MARINA BAY HOTEL
CR-2018-001040 Easyleads Limited
CR-2018-001043 Panther Electrical Services Limited
CR-2018-001046 THOMAS CONTRACTING LIMITED
CR-2018-001050 BRIGG ALEHOUSE LTD
Not before 11:00 AM
CR-2018-001052 LEFT SHIFT IT LIMITED
CR-2018-001053 ECORE CONTRACTORS LTD
CR-2018-001054 M.W.M RECYCLING LTD
CR-2018-001062 ADMIRAL TAX LTD
CR-2018-001067 SILVER FERN SERVICES LIMITED
CR-2018-001068 PATEK REAL ESTATE SERVICES LIMITED
CR-2018-001071 HONEYCOMB HOMES LIMITED
CR-2018-001074 EMTRADE EQUIPMENT LIMITED
CR-2018-001075 CENTRAL ALLIANCE PRE CONSTRUCTION SERVICES LTD
CR-2018-001077 NORFOLK QUALITY CARE LTD
CR-2018-001079 ALEXIS CARE LIMITED
CR-2018-001087 ABSEIL SERVICES LIMITED
CR-2018-001088 PETROCONSULT ENERGY CO. (UK) LIMITED
CR-2018-001089 GLOBAL DEVELOPMENT BUILDING SERVICES LONDON LTD
CR-2018-001090 S&D WORKERS LIMITED
CR-2018-001113 Misbah's Holdings Limited
CR-2018-001129 FORD IT SERVICES LIMITED
CR-2018-001130 MUMBAI JUNCTION LTD
CR-2018-001133 DIRECT LAUNDRY & STEAM INSTALLATIONS LTD
CR-2018-001134 ARIORT LIMITED
CR-2018-001137 Earth Energy Investments LLP
CR-2018-001140 HAYES GARDENWORLD LIMITED
CR-2018-001141 DAVID AND AMANDA TRADING LTD
CR-2018-001142 DASHWOOD UK LIMITED
CR-2018-001143 MRO ENGINEERING LTD
CR-2018-001144 DMH CONTRACTORS LIMITED
CR-2018-001145 LILAC SKY EDUCATION LTD
CR-2018-001146 SMR SCHOOLS & ACADEMIES LIMITED
CR-2018-001147 THE HASLEMERE BUILDING COMPANY LTD
CR-2018-001148 KABH SOLUTIONS LTD
CR-2018-001149 ELIZA TINSLEY LIMITED
CR-2018-001171 TRADE NETWORKING UK LIMITED
CR-2018-001175 COASTAL CONTRACTORS (UK) LIMITED
CR-2018-001176 MAVIS PLANT HIRE LTD
CR-2018-001179 A&O CONSULTANCY LIMITED
CR-2018-001180 RKF GOODSPEED LTD
CR-2018-001181 NORFOLK WINDOWS LIMITED
CR-2018-001182 Live Squawk Ltd
CR-2018-001183 SANDERSONS PROPERTY SERVICES LTD
CR-2018-001184 BLACKSTONE ONE LTD
CR-2018-001185 T R FORMWORK LIMITED
CR-2018-001186 SAFE UTILITIES SOLUTIONS LIMITED
CR-2018-001187 DESIGN TALENT LIMITED
CR-2018-001188 HORIZON SECURITY SERVICES LIMITED
CR-2018-001189 PLOUGH AND HARROW ( CUCKMERE VALLEY) LTD
CR-2018-001192 KINETIC ENTERPRISES LIMITED
CR-2018-001194 FORCE 10 SECURITY LIMITED
CR-2018-001196 WESTON UK CONSTRUCTION LIMITED
CR-2018-001197 SPIRITBOND GROUP LIMITED
CR-2018-001198 ESSEX KITCHEN'S LIMITED
CR-2018-001210 Cuisine Solutions Limited
CR-2018-001212 Downton & Sons Scaffolding Ltd
CR-2018-001213 Harrison Scott Homes Limited
CR-2018-001215 Perewell Developments Limited
CR-2018-001216 Vantage Building Ltd
CR-2018-001218 BQ Food Ltd
CR-2018-001219 Holy PFC UK Ltd
CR-2018-001220 Zeki Construction & Interior Design Limited
Afterwards
Ordinary Applications
CR-2017-003683 Manor Property Group Limited
CR-2017-007609 Profound IT Solutions Limited
CR-2017-008713 PARAMOUNT INDIAN RESTAURANT