The Lotus Formula One team appeared at the Companies Court on Monday, after a winding-up petition had been issued against them by creditors. Mr Registrar Briggs, reportedly adjourning the hearing for two weeks in order to allow the team time to find a resolution to the matter.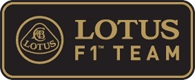 Winding-up Petition Adjourned for Two Weeks
A spokeswoman for the Companies Court reportedly said that the claim against the Formula One team, would be heard on 20 July 2015. Lotus F1,  have had some financial problems, however the team's chief executive, Matthew Carter, assured supports that Lotus are not for sale despite persistent speculation linking them to Renault.
Matthew Carter reportedly had this to say,
"A resolution has already been found, that's why the process has been adjourned. Things are being dealt with. As I say, some of the creditors have tried to use it as a way of claiming some money that is not necessarily owed, or due at the moment. It's perfectly under control. It is just part of the process."
Winding-up Petition Solicitors
If you have received a winding up petition our legal experts are able to provide legal advice and representation. Our team of solicitors and barristers can obtain a court adjournment; CVA's or successfully challenge the validity of the winding up petition to ensure that the petition is dismissed, often without public advertisement.