Aston Villa Former Players Association ("AVFPA"), an organisation created to help charities and ex-players, faces a winding-up petition. It has been reported that the ex-commercial manager of AVFPA, John Wade, has issued a winding-up petition against the company.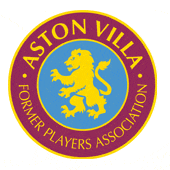 Mr Wade Seeks Winding up Order Against AVFPA
John Wade has previously won a legal battle against AVFPA over an unpaid debt of £20,000. Despite this legal victory, Mr Wade has reportedly said that he has received no payments from AVFPA.
John Wade's legal representative, Paul Griffiths, had this to say:
"Our client, Mr John Wade, having obtained a judgement against AVFPA Ltd on November 25, 2014, for a sum of £22,181 together with interest and costs, and in respect of which nothing has been paid by the company, has issued a winding up petition against the company in the Chancery Division of the High Court in Birmingham.

The petition is listed for hearing on May 28, 2015, and seeks a winding up order whereby a liquidator can be appointed who will have the power to investigate the previous conduct of the directors of the AVFPA and, in particular, the history of its financial dealings."
Winding-up Petition Solicitors
If you have received a winding up petition our legal experts are able to provide legal advice and representation. Our team of solicitors and barristers can obtain a court adjournment; CVA's or successfully challenge the validity of the winding up petition to ensure that the petition is dismissed, often without public advertisement.