The following list is subject to change until 4:30pm. Any alterations after this time will be telephoned or emailed direct to the parties or their legal representative.
THE DAILY LIST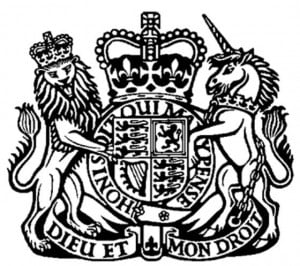 BANKRUPTCY & COMPANIES COURT
COURT 5
FIRST FLOOR
ROLLS BUILDING
Before
 REGISTRAR BRIGGS
 Monday 20 February  2017   
Not before 10:30am
10255/2011          Romasave (Property Services) Limited
CR-2016-004061 HEDGEGUARD FINANCIAL SOFTWARE LTD
CR-2016-004115 Melars Group Limited
CR-2016-004741 MERCHANTS GLOBAL LIMITED
CR-2016-004826 Cadence Installations Limited
CR-2016-004953 Sterling International Office Products Limited
CR-2016-005077 PARACHATECH LIMITED
CR-2016-005169 EUROPEAN COAL PRODUCTS LTD.
CR-2016-005542 IN RE A COMPANY
CR-2016-005663 J.B. WATSONS (UK) LTD
CR-2016-005678 BROBRAD DEVELOPMENTS LIMITED
CR-2016-005741 SALENTO (UK) LIMITED
CR-2016-005777 DM Global Media Limited
CR-2016-005802 M & W LUCAS CONSTRUCTION LIMITED
CR-2016-005844 LONDON AND REGENT CONSTRUCTION LIMITED
CR-2016-006122 NSK ENTERPRISE LIMITED
CR-2016-006151 Advisory Services London Limited
CR-2016-006170 Progressive Technical Services Limited
CR-2016-006348 Harrier Ventures LTD
CR-2016-006453 Cleancare workwear limited
CR-2016-006456 Episys Limited
CR-2016-006499 JORDAN TRADING LIMITED
CR-2016-006502 SUSIE FINANCIAL LIMITED
CR-2016-006534 ADT PROPERTY MANAGEMENT LIMITED
CR-2016-006545 GATEHOUSE INTERNATIONAL LTD
CR-2016-006551 Tilden Consulting LTD
CR-2016-006591 MCFEE LIMITED
CR-2016-006603 TYTHING CONTROL SYSTEMS LIMITED
CR-2016-006609 S.P. SCAFFOLDING LTD
CR-2016-006787 Eronbrook Limited
CR-2016-007252 SJW SITE SERVICES LIMITED
CR-2016-007378 Costas Porphiriou, Andreas Porphiriou, Antoniou Porphiriou and Pantelista Porphiriou
CR-2016-007463 ROULETTE FOOD & WINE LIMITED
CR-2016-007540 UK GREEN SERVICES LIMITED
CR-2016-007548 INTERNET MEDIA EXPERTS (UK) LTD
CR-2016-007718 FRONT ROW EMPLOYMENT SERVICES LIMITED
CR-2016-007748 Russell Payne & Co LTD
CR-2016-007755 Octavia Evolution Limited
CR-2016-007760 Atlantic Media Limited
CR-2016-007791 St Saviours Wharf Lessees Limited
CR-2016-007849 NEXGEN INITIATIVES LTD.
CR-2016-007889 STANSTED AIRCRAFT MAINTENANCE SYSTEMS LTD
CR-2016-007930 Integrated Rail-Casting Company Limited
CR-2016-007957 E-TEK SOLUTIONS UK LIMITED
CR-2016-008170 Speed Remit Worldwide LImited
CR-2016-008206 Ecosol Solutions Limited
CR-2016-008211 Happy Bars Limited
CR-2016-008278 STRIPE 21 V N LIMITED
CR-2016-008436 Cyber Risk Limited
CR-2016-008473 Yorkshire Diesel Power Limited
CR-2017-000001 David Jaffe Residential Lettings Limited
CR-2017-000002 Quantum Medical Health Limited
CR-2017-000007 Kolar Motors Limited
CR-2017-000008 SOUTH EASTERN PROJECTS MANAGEMENT COMPANY LTD
CR-2017-000010 STIRRUPVIEW LIMITED
CR-2017-000013 TALLISDOM HEALTHCARE LIMITED
CR-2017-000014 GT FIRE & SECURITY LIMITED
CR-2017-000016 ABSOLUTE CONTRACT CLEANERS LTD
CR-2017-000023 Bond Street Management Services Limited
CR-2017-000032 MUTHUNOOR SOFTWARE LIMITED
CR-2017-000033 ONE SOLUTION PORTAL LTD
CR-2017-000034 SIGNZ N DESIGNZ LTD
CR-2017-000035 Sextant Consolidated Limited
CR-2017-000036 DMB CAPITAL LTD
CR-2017-000037 MD ELECTRICAL (SOUTH EAST) LIMITED
CR-2017-000039 PHONE NATION LIMITED
CR-2017-000041 Q E D SCAFFOLDING LIMITED
CR-2017-000042 FENERO CAPITAL LIMITED
Not before 11:00am
CR-2017-000045 SAFEHANDS NURSERIES LIMITED
CR-2017-000046 SKYLIGHT SECURITY AND CLEANING SERVICES LTD
CR-2017-000047 THE UNION-CASTLE MAIL STEAMSHIP COMPANY LIMITED
CR-2017-000048 Contract Fire FM Limited
CR-2017-000054 Circuit Media (P&L) Limited
CR-2017-000057 Clean Tech Assets Limited
CR-2017-000059 Grafton Pulp And Paper Limited
CR-2017-000060 FRANZINI FINANCIAL SERVICES LIMITED
CR-2017-000061 AVILAH ONLINE LTD
CR-2017-000063 THE COPY CLINIC LIMITED
CR-2017-000066 CMF (NORTH EAST) LIMITED
CR-2017-000069 SATIA CONSULTANTS LTD
CR-2017-000071 OCTAGON ELECTRICAL SOLUTIONS LIMITED
CR-2017-000072 PATTERDALE HOUSE LIMITED
CR-2017-000073 GR LIFT SERVICES LIMITED
CR-2017-000078 Intherm Ltd
CR-2017-000080 Ugspay Ltd
CR-2017-000081 Probuild Facilities Limited
CR-2017-000082 Bling Work Ltd
CR-2017-000083 Davies Contractors and Surfacing Limited
CR-2017-000084 MARS GLOBAL LIMITED
CR-2017-000085 WORLD RESERVATIONS LTD
CR-2017-000086 YAHYA ESTATE LIMITED
CR-2017-000087 PREMIER HEALTH & PHYSIO LIMITED
CR-2017-000088 Enduring Partnerships 3GP1 LTD
CR-2017-000089 Agni Wholesale Limited
CR-2017-000090 STANSFIELD ENGINEERING LIMITED
CR-2017-000092 STEVE EVERSON LIMITED
CR-2017-000094 KAHNZ LIMITED
CR-2017-000095 KENDRICK UK CONTRACTS LTD
CR-2017-000096 L2 ELECTRICAL SOLUTIONS LTD
CR-2017-000099 EUROMOTION TRADING LIMITED
CR-2017-000102 Perrdrop Limited
CR-2017-000104 Unisub Industrial Supplies Limited
CR-2017-000114 Phoenix Bars (UK) Limited
CR-2017-000119 TW AD SERVICES LIMITED
CR-2017-000122 Marine 3 lectric Limited
CR-2017-000124 COADY STILL LIMITED
CR-2017-000127 ADR (UK) LTD
CR-2017-000128 COOK ENGINEERING LTD
CR-2017-000130 CASSASTEL LIMITED
CR-2017-000131 INNATE WISDOM LIMITED
CR-2017-000132 WG4 LIMITED
CR-2017-000133 SALFORD CITY REDS (2013) LIMITED
CR-2017-000134 VILLAGE CRECHE LTD
CR-2017-000135 LOWER DARWEN ACCIDENT REPAIR CENTRE LTD
CR-2017-000136 COWAN EVENT COMPANY LIMITED
CR-2017-000137 UI SOLUTIONS LTD
Ordinary Applications
CR-2017-000093 469-470-471 Southern Limited
CR-2016-002164 Jin Sheng LTD
CR-2016-003607 EVEI SERVICES LIMITED
CR-2016-007567 INTIME GROUP LIMITED