The winding-up petition brought against Bideford AFC by Her Majesty's Revenue and Customs was adjourned yesterday in the Companies Court. The club has been given a further eight weeks to address the issue before returning to the High Court again on Monday 13 July 2015.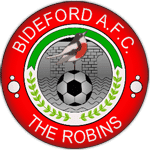 Winding up Petition Issued By HMRC Adjourned
Bideford AFC were served with the petition in March over unpaid tax. They reportedly disputed the PAYE figure which was demanded after an inspection and the clubs officials were confident that the club would not be wound up at yesterday's hearing.
A chartered accountant has reportedly been working on this issue on the club's behalf and the judge was persuaded to give the accountant more time to find a solution. Had the judge supported the application, a winding-up order would have been issued and the club would have been put into liquidation, with its assets sold to pay off debts.
Winding-up Petition Solicitors
If you have received a winding up petition our legal experts are able to provide legal advice and representation. Our team of solicitors and barristers can obtain a court adjournment; CVA's or successfully challenge the validity of the winding up petition to ensure that the petition is dismissed, often without public advertisement.